ECOPERLA VITA
COMPACT WATER SOFTENERS
Hard water causes formation of persistent limescale, which is difficult to remove. As a result, laundry feels rough to the touch, it doesn't smell nice and cosmetics don't bring desired effects. Other negative effects are dry skin and brittle, frizzy hair. How can you deal with the problem?
The Ecoperla Vita cabinet water softeners are a perfect solution to hard water problems and the lack of space for installation. Thanks to their modern, practical design, they take up really little space, while their components allow for efficient reduction of even high hardness levels.


GET TO KNOW ECOPERLA VITA
Ecoperla Vita is a line of water softeners recommended for households whose owners are looking for appliances of good quality at an affordable price. The series includes Ecoperla Vita 12 and Ecoperla Vita 25. Due to its size, the first one is ideal for installation in a flat. Ecoperla Vita is a water softener which does not generate high maintenance costs and is very convenient to operate. This combination of innovative and proven solutions creates a product that will last for many years.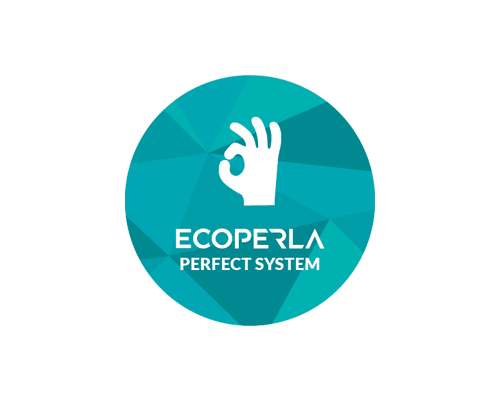 Monosphere ion exchange resin
Reliable Clack control head
Innovative Ecoperla Perfect System
Economical UpFlow regeneration
Equipped with built-in mixer
Equipped with overflow valve
The Ecoperla Perfect System is optimised control head settings developed by Ecoperla specialists. They are compatible with counterflow. Thanks to them, the water softener will work with the same efficiency for years and the operating life of the ion exchange resin will not be shortened. In addition, the Ecoperla Perfect System ensures taking up of the minimum possible amounts of salt and water per regeneration while maintaining full efficiency of the process, which generates savings.


What is particularly noteworthy about the series of the Ecoperla Vita cabinet water softeners is their design. The cabinet has been created according to the latest trends and users' preferences. The material is durable, and the dimensions and shape have been thought out in such a way that the water softener requires the smallest possible space for installation.
Operation of the Ecoperla Vita water softener is also very simple and undemanding. A salt container has a large opening located so that refilling salt is very simple. An additional convenience is a maximum salt level indicator, created by profiling the housing.
For safety reasons, the Ecoperla Vita series is equipped with an overflow valve as well as a special cover for the control head panel, which protects against mechanical contaminants.


Ecoperla Vita is a series of cabinet water softeners manufactured in Europe. Its characteristic feature is solid workmanship, while the small size is an additional advantage. These water softeners are consisting of high quality components, which guarantees durability, failure-free operation and lack of performance drop during use.
The water softeners from this series contain monosphere ion exchange resin. It is considered to be very efficient. Water is softened evenly over the entire surface of the filtering medium. Operation of Ecoperla Vita is controlled by a control head from Clack, a company that is well-known worldwide for production of such components. Thanks to a built-in mixer, a user may freely adjust a degree of water hardness at the outlet of the device and fully customise it to their expectations.