ECOPERLA NITRATOWER
STACJE UZDATNIANIA WODY DO USUWANIA AZOTANÓW
High condensation of nitrates in residential water is quite a difficult problem to detect, but it is worth checking this parameter. Excessive amount might cause a lot of damage in human body. Nitrates are the problem of people who use water from a well in agricultural areas.
Removal of nitrates and sulfates from residential water is a task that Ecoperla Nitratower can cope with easily. The system contains well-selected high-quality filter bed. Ecoperla Smart System will provide the highest level of water filtration. Filtrated water will not only be safe, but also healthy.

GET TO KNOW ECOPERLA NITRATOWER
Ecoperla Nitratower is a porfessional system for removing nitrates and sulfates from water. It is available in three sizes. The system consists of stainless steel epoxy bottle filled with finest quality filter bed and failure-free control valve Pallas UF by American producer Clack. Ecoperla Nitratower is extremely efficient and economical due to the application of Ecoperla Smart System.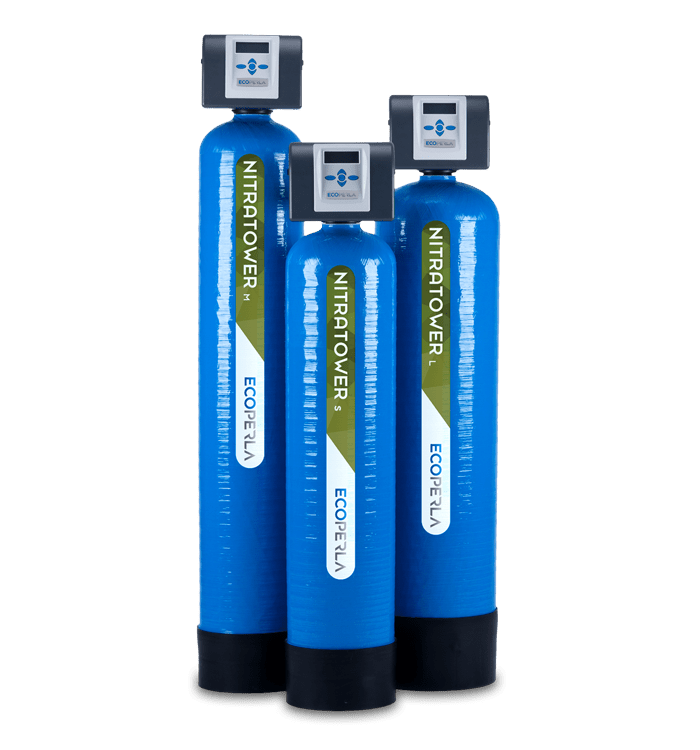 Reliable American control valve
Illuminated display with Polish language and diagnostic functions
Bed regeneration with the use of counter current flow Up-Flow
Water and salt saving system during regeneration
Specially selected filter bed for removing nitrates
Device's size selected for the desired capacity
Uses professional Ecoperla Smart System
Ecoperla Smart System is a specially designed system of control valve settings that allows to maintain the optimal operating conditions of the filter with the maximum reduction of operating costs.

ECOPERLA NITRATOWER CONTROL VALVE
The designers have decided to use reliable American control valve Pallas UF, manufactures by a well-known in water industry producer Clack.
Intuitive operation and programming due to well-designed control panel
Clear illuminated display enables to change settings even in a dark room
The display reminds about the need to carry out the maintenance
Software available in Polish language facilitates installation and operating
Intelligent recalculation of regeneration frequency lowers operating costs
Control valve history display function is useful for the device diagnostics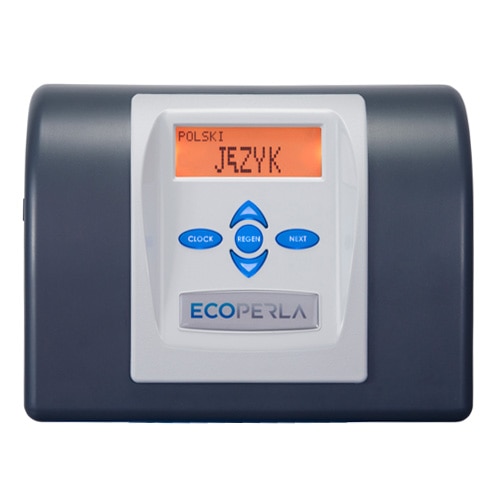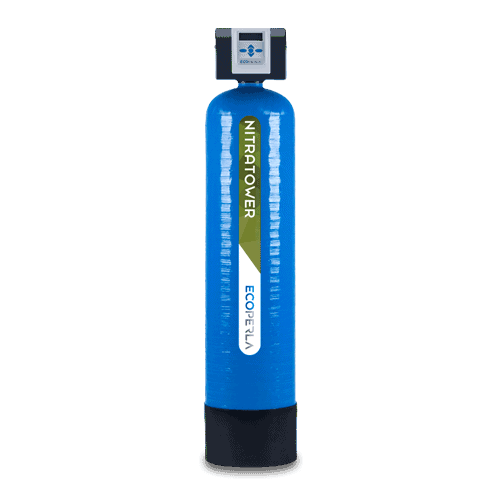 ECOPERLA NITRATOWER RESIN
Filter bed used in Ecoperla Nitratower has been specially selected to optimally remove the problem of high concentration of nitrates and sulfates in water.
The bed is characterized by long life span. the frequency of regeneration depends on the amount of pollutants in water. It is an Up-Flow regeneration.
Ecoperla Nitratower is available in 3 variations:
Size S – 25 liters of resin
Size M – 35 liters of resin
Size L – 50 liters of resin
Presented variations are characterized by different capacities and dimensions. Product selection depends on water parameters and desired system's performance.