ACCESSORIES
SPARE PARTS, COMPONENTS AND ACCESSORIES
ANTI-FLOODING ECOPERLA SECURITY SYSTEM
The best and most secure system to protect kitchen surfaces from potential flooding. It is possible to apply it to most kitchen filters. This is a standard part of the Ecoperla Rosa reverse osmosis system and the Ecoperla Nano nanofiltration system.
When the Ecoperla Security System detects a water leakage, it immediately cuts off its supply to the kitchen filter to prevent flooding. System works without power.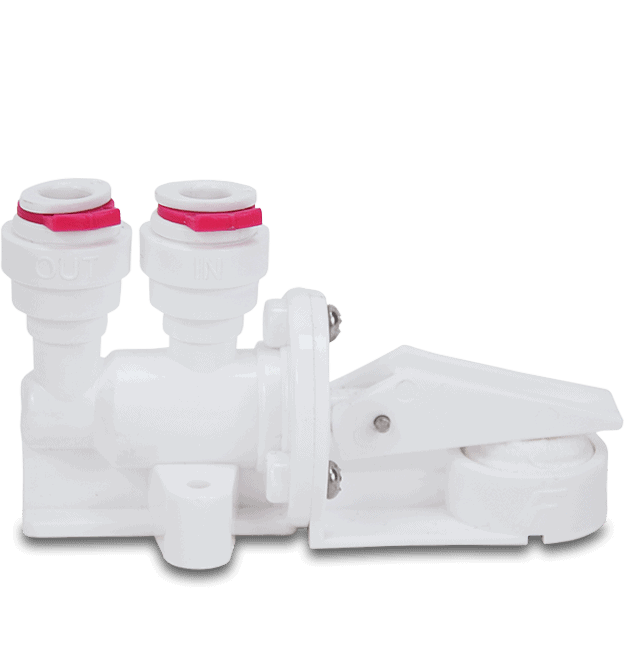 RESIN CLEANER ECOPERLA ANTIDOTUM
Ecoperla Antidotum is a granulate which clean resin in water softeners. It perfectly removes heavy metals, which after a longer period of use may be deposited on an ion exchange resin. The powder acts immediately and extends the life of the water softeners.
Ecoperla Antidote can be used with water softeners from various manufacturers. The product is disposable. The application is very simple and does not require the use of any additional tools.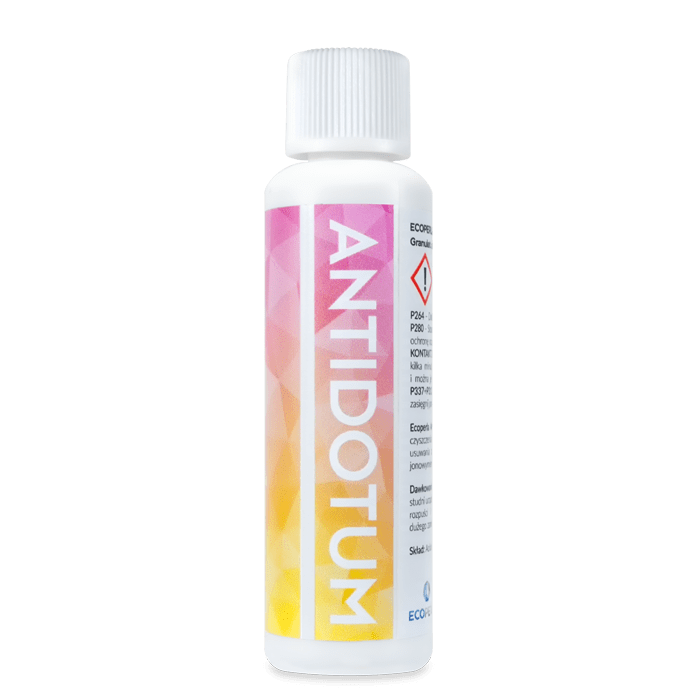 DISINFECTANT LIQUID ECOPERLA ANTIBACTER
Ecoperla Antibacter is a liquid for disinfecting domestic water treatment systems. Effectively and instantly disinfects water filter. It also leaves a protective coating on them. A properly selected dose of active chlorine kills bacteria. Thanks to this, filtration of water is even more hygienic.
The dosage of Ecoperla Antibacter depends on the particular water treatment system. In most cases, the liquid is for single use. It should be introduced into the filter system and rinsed until the chlorine odor disappears.