ECOPERLA SOFTOWER
TWO-TANK WATER SOFTENERS
High water hardness is a serious problem that touches most of households in Poland. Hard water causes stains on taps, breakdowns of household appliances and even of heating systems.
Ecoperla Softower is the finest solution to your problems with hard water. The filter bed used in the softener is the best quality ion exchange resin. The device has been made of the finest components.

GET TO KNOW ECOPERLA SOFTOWER
Ecoperla Softower is two-tank water softener that consists of solid epoxy bottle with filter bed, best fail-safe control valve Clack Pallas UF and big brine tank made of durable plastic. Ecoperla Softower is available in three sizes. The system apart form the reduction of water hardness is also capable of removing low concentrations of iron and manganese.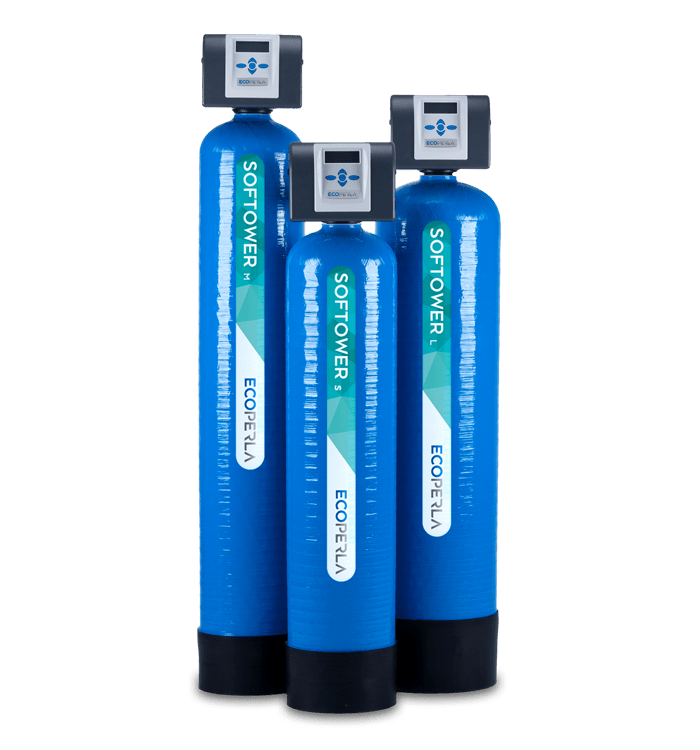 Reliable American control valve
Illuminated panel with Polish language and diagnostic functions
Resin regeneration with the use of counter current flow Up-Flow
Water and salt saving system during regeneration
Best on the market monolithic filter bed Lewatit
The size of the system selected for the desired filtration capacity
Uses professional Ecoperla Smart System
Ecoperla Smart System is specially designed system of control valve settings that allows to maintain the optimal operating conditions of the filter with the maximum reduction of operating costs.

ECOPERLA SOFTOWER CONTROL VALVE
The designers have decided to use reliable American control valve Pallas UF, manufactures by a well-known in water industry producer Clack.
Intuitive operation and programming due to well-designed control panel
Clear illuminated display enables to change settings even in a dark room
The display reminds about the need to carry out the maintenance
Software available in Polish language facilitates installation and operating
Intelligent recalculation of regeneration frequency lowers operating costs
Control valve history display function is useful for the device diagnostics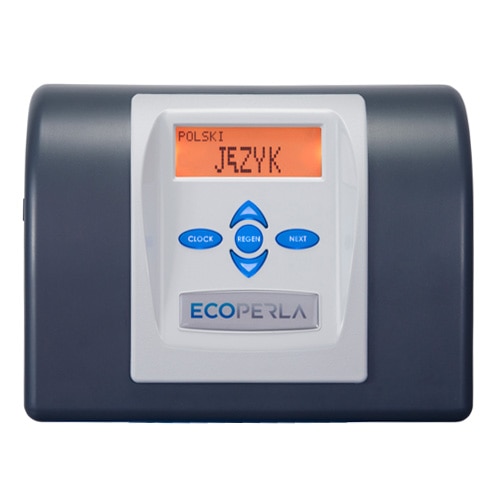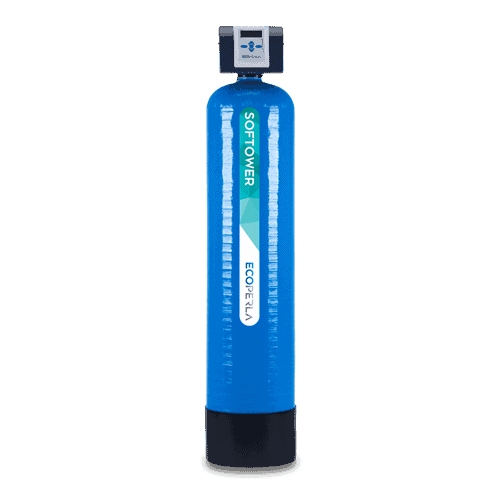 Filter bed used in Ecoperla Softower water softeners is monosphere cationic resin Lewatit manufactured by Lanxess (tycoon in water treatment industry).
Large fitration surface ensures that the contact of water with resin is adequate. It allows optimal water hardness reduction. If small excess of iron and manganese has been detected in the liquid, it shall also be removed from the water. The filter bed is regenerated with brine solution in counterflow.
Ecoperla Softower softeners are available in 3 variations:
Size S – 30 liters of resin
Size M – 40 liters of resin
Size L – 60 liters of resin
Presented variations are characterized by different capacities and dimensions. Product selection depends on water hardness and desired system's performance.