ECOPERLA PROFINE ZERO
REVERSE OSMOSIS
Are you tired of lifting heavy water bottles? Are you dreaming of healthy, tasty and safe water that your whole family can drink all day? You do not want the filter device to take up a lot of space and to be expensive to operate. You are not encouraged by the vision of a standard reverse osmosis system that does not provide the right amount of minerals in water?
The ideal solution for your needs is the unusual reverse osmosis system Ecoperla Profine Zero. Its distinction is small size, great performance, no standard tank and excellent filtration quality tailored to your needs. You can manually determine the amount of minerals that will remain in the water after filtration. Replacing cartridges has never been so easy!

GET TO KNOW ECOPERLA PROFINE ZERO
Ecoperla Profine Zero is a reverse osmosis system manufactured in Italy. It can definitely be described as a special innovation that will have a significant impact on the appearance of modern water filtration systems. What makes this device unique? It does not require a pump that increases the pressure, does not require an external tank, does not need any control unit or power supply. It has specially patented components that are hard to find in standard solutions. This is definitely a high-end product that surprises you with not only minimalist and elegant looks but also performance. Water intake is more than 3 liters per minute.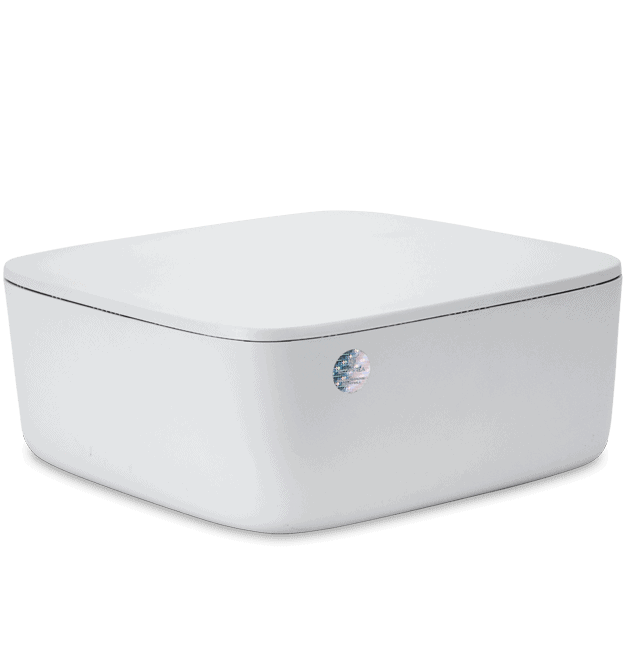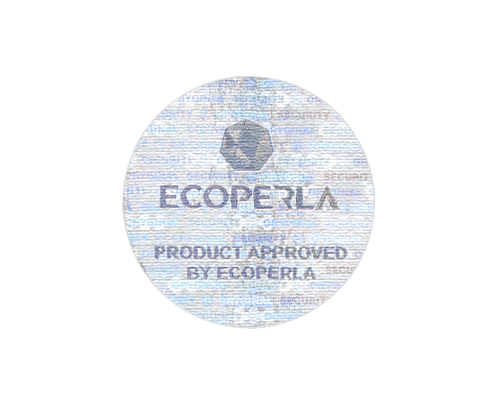 The ergonomic case will fit even in the kitchen cabinets
The system is designed so that you do not need to use any additional connections
Filter cartridges with non-return valve ensure quick and easy replacement without the need for tools
Possibility of self service
The fastest tap water extraction (over 3 liters of water per minute)
Very simple installation requiring only three hoses
Filtration marginally affects the pH of water
The lowest recoil for sewerage (1 liter of filtered water is 2 liters of recoil)
Works on very low water pressure in the installation
Minerals in the water? How much you need! The mixing valve present in the device gives you the ability to set the water parameters after filtration. This eliminates the need for standard mineralization.

ECOPERLA PROFINE ZERO STRUCTURE
Stunning designed casing – was adapted to modern kitchens. Its compact size makes it fit not only under the sink, but also in the kitchen drawers. In addition, it can be mounted vertically or horizontally. The magnetic cover allows quick closing and opening of the case to replace the cartridges
Built-in mixing valve – to obtain clean water at any degree of mineralization. You choose what parameters of water you want to have
Elegant tap – was designed according to the latest trends in interior design. It has a special system that will inform you about the need to replace cartridges by changing the color from blue to red
Dynamic pressure vessel – can store 3.5 liters of water. Water is not retained in the water for long, so the process itself is extremely hygienic and safe. The filtered water can be used even after emptying the tank. The tank filling cycle is only 8.5 minutes
Two osmotic membranes – Ecoperla Profine Zero filters the water in parallel. It flows through two membranes with a combined capacity of 300 GPD
Exceptional cartridges – for pre-filtration and final filtration, silver-activated carbon cartridges were used. The novelty is using ultrafiltration membrane in the end cartridge. It provides safe, high quality water.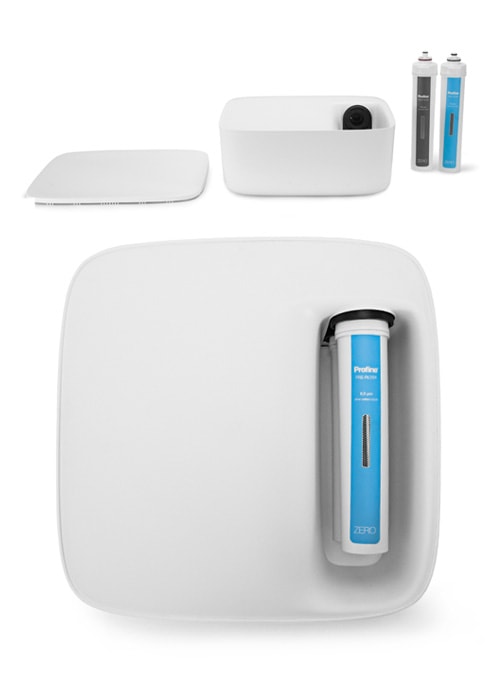 ECOPERLA PROFINE ZERO COMPONENTS
The way Ecoperla Profine Zero works differs from standard filtration steps in conventional reverse osmosis systems. Water passing through the device first is pre-filtered. It then flows in parallel through two osmotic membranes. It goes to the dynamic tank. Then (just before collection) flows through a special cartridge with ultrafiltration membrane and activated carbon.
Detailed description of filtration steps:
Pre-filter – pre-filtration uses a silver-impregnated carbon cartridge with an accuracy of 0.5 microns
Osmotic membranes – water flows through two osmotic membranes with a combined capacity of 300 GPD. It is filtered in parallel
Final Filter – In the final filtration, a cartridge incorporating an ultrafiltration membrane with a silver-enriched carbon block (the ultrafiltration membrane accuracy is 0.1 microns, a carbon block of 0.5 microns)